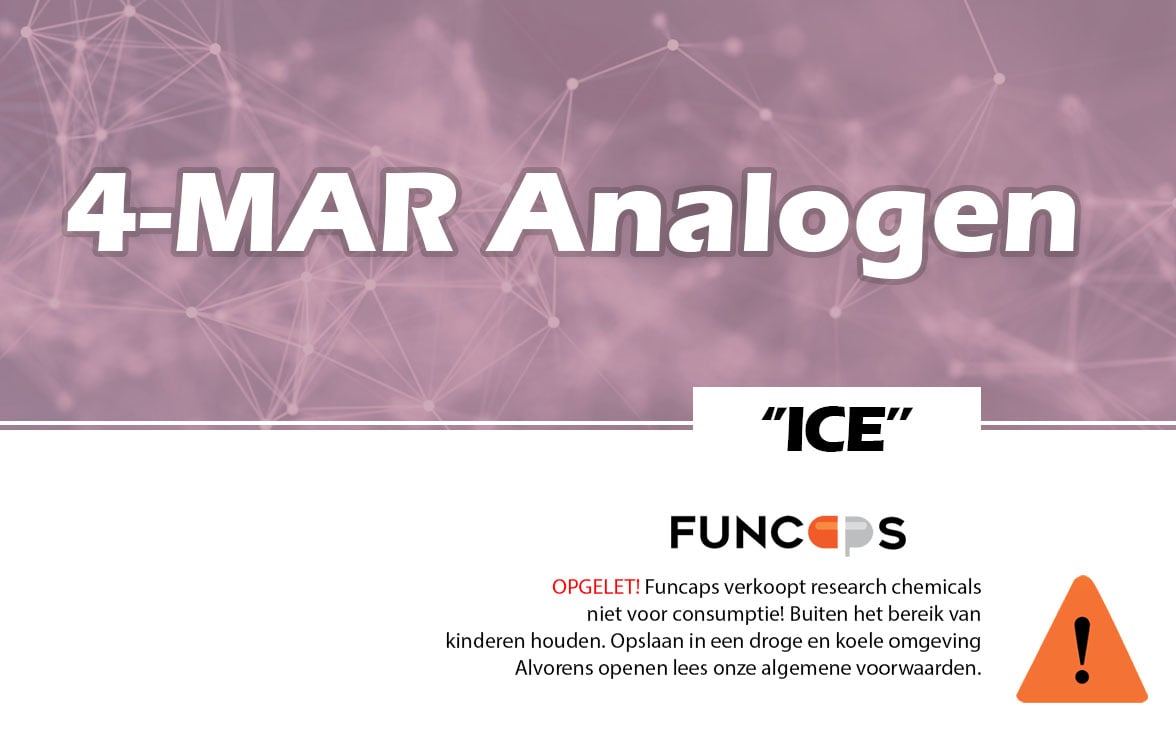 Analogen van 4-MAR (4-Methylaminorex) , oftewel, Euphoria of Ice kun je online bij ons verkrijgen. 4-MAR analogen zoals 4B-MAR, 4C-MAR of 4F-MAR zijn in verschillende hoeveelheden te bestellen 
Werking 4-MAR:
De mogelijke effecten van 4-MAR wordt vergeleken met die van Methamphetamine: stimulerend, euphorisch, meer focus en scherpheid
Lees meer over 4-MAR op wikipedia


Funcaps.nl verkoopt enkel voor research doeleinden. Niet voor consumptief gebruik.
Wij staan garant voor de kwaliteit en de herkomst.